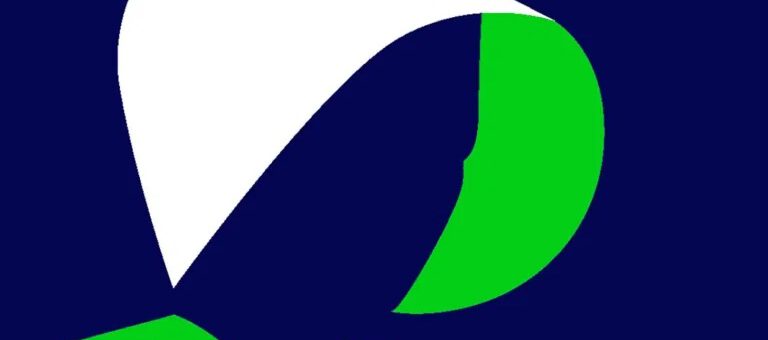 No more gender trouble? – Was wir aus der female science fiction für unser Handeln heute lernen können
Posted by Alice Rombach
On 3. July 2021
Fiction
In the early 1970s, a first wave of feminist science fiction challenged the prototypical male SF narrative. Currently, we are witnessing a revival of the genre in which older dystopian designs are also being re-read. Feminist authors then and now see social movements as a source of inspiration for their works. In doing so, they simultaneously encourage activists and create new possibilities for the further development of theory and practice.
Re-Post: Published in iz3w magazine on 16.09.2020
"Science fiction has monsters and spaceships; speculative fiction, on the other hand, could actually happen," said Margaret Atwood, old master of feminist science fiction (FSF) about her genre. Other authors of this genre, such as Ursula K. Le Guin, Marge Piercy and Joanne Russ, also prefer to speak of speculative fiction. In doing so, they distance themselves on the one hand from hegemonic narratives that place a white male hero at the centre of their stories. On the other hand, from real political utopias, which they perceive as static ideal images - such as the classic "Utopia" by Thomas More (1516) or "Eiland" by Aldous Huxley (1962). These utopian works describe an ideal world in which all forms of suffering and injustice no longer exist. Here Utopia becomes a non-place, i.e. a distant island with happy people and a perfect state as a self-contained alternative.
According to US author Ursula K. Le Guin, science fiction is about opening up a space for experimentation with possibilities: In other words, for "a game whose rules are constantly changing", which is not about designing fixed or even best possible scenarios.

In the 1970s, in the context of the Fordist crisis and the 1968 movement, a broad experimentation with the dissolution of gender boundaries developed, which the FSF also consciously used as a stylistic device. In their works, female authors took a close look at self-images, social structures and role models. In doing so, they tested new gender-political and intersectional concepts. Ursula K. Le Guin, Joanna Russ or Marge Piercy, but also Octavia Butler as an early African-American FSF voice as well as queer authors like Melissa Scott or Larissa Lai inspired the further development of feminist, queer, black, ecological and growth-critical movement and theory contexts.
Dystopia as a warning
In recent years, the focus has been on a dystopian feminist work: In the year 2195, in the Christian fundamentalist state of Gilead, women are assigned as housewives, childbearing machines or slaves depending on their fertility, and reproduction is carried out through ritual acts of rape. Margaret Atwood's novel "The Handmaid's Tale" (1985) was adapted as a series and became extremely popular. After the book was published, Atwood declared that she did not describe anything in it that had not already existed in the world.
Atwood's novel depicts extreme social regressions towards fundamentalist, anti-feminist and homophobic social structures. It is striking that this visionary work is being remembered at the very time when reproductive rights that have been fought for are being questioned again by right-wing actors. On the one hand, public debates have become more diverse in recent decades and have gained progressive dynamics: Debates around #metoo, gender pay gap and no-means-no campaigns are now also in the mainstream. On a structural level, there have been some changes: Since 22 December 2018, for example, it has been possible in Germany to have the indication "divers" entered in the civil status register. In the same year, the World Health Organisation (WHO) no longer classified trans* people as having a "gender identity disorder" in its fundamentally revised catalogue of diseases, and even in Ireland abortion rights were enshrined in law. On the other hand, a strong backlash and increase in repressive discourses can be observed. Fuelled by anti-feminist and homophobic rhetoric on the world political stage and a resurgence of right-wing populist voices, violent language has become increasingly normalised. This is explicitly directed against all those who criticise patriarchal privileges.
Die dystopische FSF entwirft ein extrem düsteres Zukunftsmodell und warnt damit vehement vor der vollen Entfaltung dieses geschlechterpolitischen Rollbacks.
"Normal," said Aunt Lydia in Atwood's work more than thirty years ago, "is what you are used to. What you are experiencing now may not seem normal to you for the time being, but after a time it will change. It will become the normal."

A future in which all the achievements of the women's movement have been erased is ambivalent: one person's dystopia can be another person's utopia. For what might be the realisation of the wishes of many a radical Christian, ultra-right or misogynist would be a nightmare for women and feminists. It is the narrative perspective that decides - what violence is portrayed for and in what way, to what extent gender relations are addressed in it and, in particular, whether an outlook on collective forms of resistance is given. In "The Handmaid's Tale" it is the maid Desfred who rebels, retains a vision of a different way of life despite massive tyranny and tries to find a way out of slavery.
The cinematic realisation of Atwood's work shocked many - especially the parallelisation of the depicted male tyranny with possible consequences of current anti-feminist waves of repression inspired activists. In the USA, for example, members of Planned Parenthood protested against abortion bans, wearing red robes that made a clear reference to the appearance of the maids in The Handmaid's Tale. But there were also voices that criticised precisely those scenes of explicit violence against the female body as being very close to "torture porn". A pure staging of degraded bodies without any prospect of resistance or self-determined action is certainly not in the spirit of an emancipatory FSF.
The success of the series continues, and two further seasons were filmed that go beyond the end of the novel. In the meantime, there is also a literary sequel with the book "The Witnesses", in which Atwood has incorporated elements of the series and for which she received the most important British literary prize, the Booker Prize, in 2019.
In a recent work, "Vox" by Christina Dalcher (2018), women are entitled to a hundred words a day, regulated by a counter on their wrist that sends electric shocks to the point of fainting if exceeded. But even in this dystopia there is a resistance movement. Dalcher explicitly makes the instrument of the voice - condemned to silence or used for a powerful outcry - the awakening centre of the narrative.
Gender as a fluid category
Orders of social gender - with and without the effect of biological preconditions - can be reconstructed at will in the FSF. The obvious thing to do is to test out supposedly extreme forms of society: What if there were no gender at all? In her novel "The Left Hand of Darkness" (1969), Ursula K. Le Guin designs a society that manages without the identitarian division of gender roles in everyday life and work and is accordingly free of gender-specific hierarchies. On the planet Winter live genderless people who only decide once a month whether they want to adopt male or female gender attributes for a short time in order to live out their sexuality. Gender for the inhabitants of this planet is "not an absolute category, rather something that is flexible and fluid", Le Guin said. With the figure of an envoy from Earth, the author sets up a point of identification between the world we know and this genderless world, so that we can follow her into new designed spaces of thought.
With the idea of a world in which only women live, a utopian place is created in which the potential of a supposedly homogeneous group - women - can be explored without the relational comparison with masculinity and patriarchal structures. Joanna Russ, Marge Piercy and even Charlotte Perkins Gilman, among others, created this utopia in a very early work ("Herland", 1915). In Joanne Russ' novel "The Female Man" (1975), four women meet on four parallel time tracks. Janet lives on the planet Whileaway, which is largely agricultural. Men are extinct here, women enter into love relationships with each other and reproduce unisexually.
Jeannine is on a time track where the Great Depression is ongoing and the Second World War never happened. Jael lives in a future where men and women have been fighting each other for decades in a bitter war in which they trade children for resources, among other things.

Joanne's world, in turn, is very similar to ours in the USA of the 1970s. The individual encounters of the four J's trigger far-reaching dynamics in their respective parallel universes, not least through the character of Janet on the manless Whileaway. The spectrum of variances within a gender and the individual expressions of individual characters are unfolded and illuminated, and in the process gender is unmasked as a dualistic category and rendered superfluous.
Shape shifter and perversion
Melissa Scott ("Shadow Man", 1995) turned the tables and described a world in which five genders and nine sexualities are the norm. Bisexuality as well as heterosexuality are classified as perversion. In Nicky Drayden's novel Escaping Exodus (2019), people live inside a giant creature in which they travel through space. Within the strict hierarchy of a clan matriarchy, the love story of two women of different castes unfolds. Larissa Lai ("Salt Fish Girl", 2002), on the other hand, draws a corporate-dominated future in which she takes up queer ideas about reproduction while negotiating lesbian relationships and dissolves ethnic identity ascriptions into the post-human. Her protagonist is a shape-shifter who can change her form between girl, fish, woman and snake, moving through time between a 19th century China and a futuristic mega-city on the Pacific coast.
Olivia Butler's works (including "Kindred" from 1979) take a close look at the categories of race and gender in order to move from there into posthuman realms.

Travelling back in time to the racist system of slavery, the Black protagonist from the USA of the 1970s encounters both her own ancestors and a young white slave trader whose life she saves. In the process, she becomes ever more deeply entangled in the various places, times and bodies in which she experiences the incompletely processed traumas of the African diaspora.
Alien beings land in front of the Nigerian capital Lagos ... - this is the starting point of Nnedi Okorafor's Afrofuturistic novel "Lagoon" (2014). The Nigerian-American writer had always searched in vain for "complex black female characters" in books and also missed the specific perspective of the African diaspora in science fiction literature. Therefore, her work is characterised by the combination of social utopia with Afrofuturist vision and postcolonial critique. The fact that Afrofuturist works are not only received in the black community is proven by the presentation of the two most important science fiction awards in the USA - the Hugo Award and the Nebula Award - to Nnedi Okorafor.
Ambivalent technology
n addition to the categories of body and gender, the fear of the subjugation of women through reproduction by new bio- and reproductive technologies is a frequent motif in the FSF. At the same time, the promise of liberation from heteronormative reproductive possibilities is visible in it - current queer feminist movements call for the expanded use of such technologies to enable new forms of family. Octavia Butler, Marge Piercy or, more recently, Laurie Penny take the question of the role of technology and new bio- and reproductive technologies for feminist utopian possibilities as a mental starting point. Marge Piercy's novel Woman on the Edge of Time (1976) is set in an anarchist commune with genetically modified agriculture. Here there are incubators where babies are born, nursed by men as well as women. Through this construction, Piercy is able to create a narrative that begins where men and women engage in reproduction and care on equal terms.
In the 1980s, the biologist and historian of science Donna Haraway referred to feminist conceptions of the future and thus deliberately broke down genre boundaries between science and FSF.

In her Cyborg Manifesto from 1985, Haraway refers to Joanne Russ' work and weaves excerpts from it into her erratic mind games of FSF scenes, scientific analyses and her own fictional writing. Her omnipresent theme: the dissolution of the boundaries between man and machine as well as the artificial boundaries between nature and culture and man and woman. It was Marge Piercy's novel that inspired her to create her "blasphemous, anti-racist feminist figure" of the cyborg who transcends these boundaries. In the context of the women's movement as well as the left movement of her time, Haraway explicitly refers to not rejecting the use of technology as capitalist, patriarchal and militaristic per se. She proposes to actively intervene and to co-create this use in many voices and to subvert it subversively. Haraway emphasises in the Cyborg Manifesto that "cyborg technologies can be used to secure domination as well as to subvert it".
Literature

Charlotte Perkins Gilman: Herland, 1915

Ursula K. Le Guin: The Left Hand of Darkness, 1969, dt.: Die linke Hand der Dunkelheit

Joanna Russ: The Female Man, 1975, dt.: Planet der Frauen

Marge Piercy: Woman on the Edge of Time, 1976, dt.: Frau am Abgrund der Zeit

Octavia Butler: Kindred, 1979

Margaret Atwood: The Handmaid's Tale, 1985, dt.: Der Report der Magd. The Testaments, 2019, dt.: Die Zeuginnen

Donna Haraway: A Cyborg Manifesto, 1985, dt.: Ein Manifest für Cyborgs

Melissa Scott: Shadow Man, 1995

Larissa Lai: Salt Fish Girl, 2002

Nnedi Okorafor: Lagoon, 2014, dt.: Lagune, 2015

Christina Dalcher: Vox, 2018

Nicky Drayden: Escaping Exodus, 2019