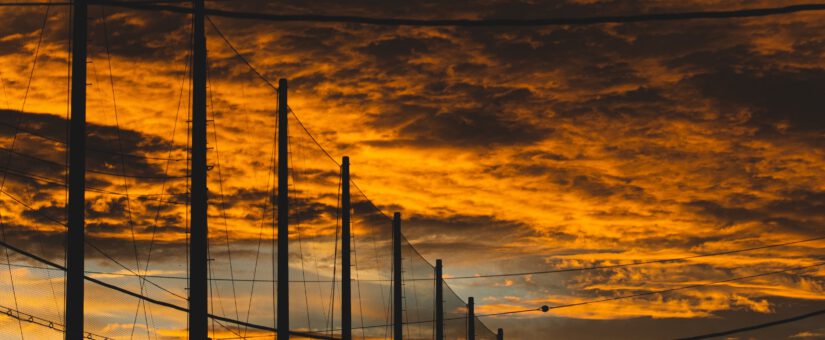 Incasting Scenarios – die vier Szenario-Archetypen
Posted by Alice Rombach
On 24. June 2021
Scenarios
Almost a zombie apocalypse - collapse scenario
The idea that a "zombie apocalypse" is upon us is certainly one of the most absolutely exaggerated imaginings of a future in which many of our basic assumptions about how our world works no longer apply at all, everything is unhinged. This future scenario is one of collapse, of total decline. As a future that stands above all for our system having reached its limit and collapsing as a dystopia, in which growth becomes depression, ecosystems become catastrophe and which brings us to the beginning of a new dark age. The idea of this comprehensive collapse usually also directly interacts with and plays on current social anxieties.
This is the first scenario. Four archetypes can be found as generic basic types of future scenarios.

The second scenario is that of transformation.
A society in which, for example through artificial intelligence, robotics, nanotechnology, a transhumanist state has been achieved as a redemptive fusion of man and machine. As an age in which perhaps, however, separation between nature and culture as well as man will be overcome, a new sustainable Green Age. A future scenario in which nature and technology no longer represent a contradiction, but become a synergetic unity. Based on a profound transformative event or phenomenon, technological disruption, the rise of ecological values or a spiritual change, the concept of being human and its environment will be recreated.
In contrast, in the third scenario, the disciplining of the whole society is central.
The emphasis is mainly on preserving, and even more on creating a brave new retro world. Perhaps triggered by increasing political extremism, nationalism, ethnocentrism and fundamentalism, the social focus has shifted to a conservative and hierarchical balance in which a powerful few dictate values and enforce compliance in disciplined and controlled everyday life.
The fourth scenario describes continued growth.
This scenario seems easiest to imagine as a continuation of the current state with an extension of today's trends into a possible future. In this, the global economic system has become increasingly effective and efficient at mass production, distribution and marketing, accompanied by global mass media and consumption trends. It is not quite the same as today's "business as usual". It differs in that it is not simply a continuation, but embodies a reinforcement of the mechanisms of the present.
Do you have a tendency towards one of the four scenarios?
In 1979, the Hawaiian futurologist Jim Dator noticed that four archetypal narratives about futures seem to emerge again and again. He took these generic scenarios as a baseline and refined them in 2009.
I use these narratives every now and then in workshops to identify which actors could probably become much more important due to upheavals or new strategies, which might disappear from the scene, which might change completely.
None of these scenarios is good or bad per se, all have some of the other elements in them, all will have winners, losers, the predictable and the surprising.

Based on these four archetypal scenarios, I can develop woodcut-like scenarios with teams and organisations in a very short time. These already give a view of some signals and possible actions and can be deepened and refined accordingly. If, for example, drivers have been collected beforehand, it can be exciting to examine how they would behave in the four archetype scenarios and what conclusions can be drawn for current actions.  However, the examination of these exaggerated different archetypes, events and catastrophic disasters and redemptive salvations in all dimensions help us to understand how we could exist and even potentially succeed in each of them.